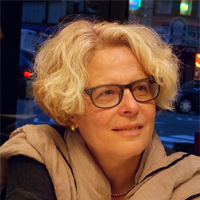 Prof. Orit Nuttman Shwartz
Interim Dean, School of Social Work
Social Workers expand the resources and systems available to individuals and society; assist in the interaction between people, enhance clients' control over their lives and improve their quality of life. It is a dynamic field, crucial in times of crises as well as meeting everyday needs during ongoing and rapid societal change.  
Sapir's School of Social Work aims to promote social justice and welfare for individuals, groups and communities. Our program trains and promotes social workers with a high level of personal and social awareness, whose work is based on professional values, knowledge and field practice. Expert faculty equip students with skills to research and develop initiatives and solutions together with local and international marginalized populations. Innovative and updated courses reflect new and emerging social needs in Israel and globally. We are one of Israel's leading Schools of Social Work, due to the high-quality studies, professional standards and unique International Program in India and Ethiopia, coupled with our deep commitment to community engagement.
To achieve our goals the School:
Trains professionals to impact individuals, families, communities, society and policy-makers in Israel and globally.
Develops advanced research based on collaborations between faculty, students, other Israeli and international Schools of Social Work, and clients, with a particular emphasis on providing a voice to disadvantaged populations.
Educates and implements social work ethics based on deep commitment to human rights and social justice as the foundation for professional practice and policy-making processes.
Develops innovative clinical interventions for individuals, families, groups and communities, with a focus and commitment to Negev residents.
Our exceptional three-year undergraduate degree program combines classroom, research and field experiences.  Students gain an in depth grounding in academic theory and practice. Many courses take place in small classes and workshops with a focus on active communal involvement with disadvantaged Negev residents. From their first year of studies, students participate in supervised fieldwork throughout a variety of social service agencies. Expert lecturers offer a wide range of social work practice, intervention models, innovative research and outstanding scholarship that create new alternatives to help underserved populations.
Graduates are equipped with a toolbox of academic knowledge and professional practice, flexibility, initiative, reflectivity and critical thinking. They impact individuals, families, communities and policymakers, create meaningful interventions that create better futures for their clients and Israeli society.
Our International Social Work Program is the only one of its kind in Israel. Third year Social Work students' travel to Ethiopia and India for field assignments, experience novel approaches and professional methods. On return to Sapir, students continue their studies and training in Israel.
In addition, The School conducts international collaborations with universities around the world. Students can choose elective courses dealing with international social work, immigration, risk situations, trauma poverty, human rights, immigration, disaster recovery and multi-cultural work. Current courses include: Immigration Policy and Practice in collaboration with The AGJF Saxony Organization and University of Applied Sciences for Social Work, Education and Nursing Dresden; and Current Trends in Social Work in Germany in association with the University of Applied Sciences Emden/Leer and the University of Applied Sciences Koblenz. In addition, we have an ERASMUS Staff Mobility Program with the University of Applied Sciences Emden/Leer and the University of Applied Sciences for Social Work, Education and Nursing Dresden, for faculty exchange for teaching and research.
Sapir has opened a professional retraining degree program for people that have a bachelor's degree in one of the following disciplines:  Social Sciences, Management, Communications and Law for a fast track BSW degree. The program operates over four semesters for students who are not required to complete prerequisite courses. Successful graduates become licensed Social Workers.
Mezach (Merkaz Zchutyot Hevratiyot): Negev Rights-Based Community Practice (RBCP) Centers. Developed at McGill University, 'Rights-Based Community Practice' offers marginalized populations the tools to participate in the decision-making processes that affect their lives, as well as impacting policy makers.  Mezach opened the first Center in Sderot in 2010, then in Ofakim in 2014. They serve thousands of people annually.  A new Center is opening in Rahat. Mezach RBCP Centers offer free assistance for disadvantaged citizens in a range of areas focused primarily on social and economic rights. In addition, when a local or national problem arises, Mezach creates coalitions with other organizations to generate change. In addition, Mezach provides RBCP Training Programs in Beersheva, Kseifa, Netivot, Hura, Al-Kasom Regional Council and Rahat and other locations. Residents participate in free training courses to work as peer counselors and community activists. Professionals join our in-service training courses to impact and change social work practice across ethnicities, backgrounds and affiliations throughout the south and Israel.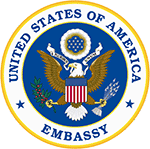 We are launching a new In Service Training Course together with The Arab Jewish Women's Forum, in partnership with the Embassy of the United States and Israel's Ministry of Welfare.  Participating Jewish and Arab social workers will train together and acquire the tools to promote policy changes in the Negev. The course will operate in Rahat, operating under the Ministry of Health's COVID-19 social distancing regulations.