Multidisciplinary Studies
Humanity has a treasury of knowledge, accumulated over centuries. Exceptionally talented individuals from diverse cultures have made important and unique contributions to our common human heritage.   Their works and discoveries expand our horizons and offer a powerful medium for interaction.
Sapir's Multidisciplinary Studies degree, offers the key to this treasure. It offers an interdisciplinary education that qualifies students to operate in Israeli and global cultural, political and media sectors. The wealth of departmental options together with the broad range of lectures and workshops provides a dynamic intellectual experience.  High-level academic studies and expert faculty, cultivate independent and methodical thinking, along with the tool to tackle diverse and complex subject matter. Students gain transferable skills, capacity for critical and creative thinking, together with research and analytical tools.  
We offer a number of study options including concentrated studies to enable people with jobs to study for an academic degree.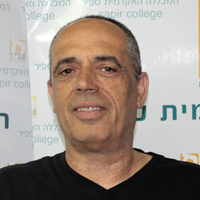 Program Director: Dr. Amir Meital
Sapir's Multidisciplinary Studies HEVRAH Program, designed for people dedicated to community engagement, offers high-level academic and practical knowledge for social, cultural and economic change, equipping students with the training and tools for careers in public service. In addition, high achieving students can join the HEVRAH Excellence Program.  This select track operates in small groups, to enable high-quality and dynamic studies along with leadership training and personal development workshops. 
HEVRAH program participants have the option to join the fast-track four-year combined undergraduate and graduate degree program described, below.
This four–year intensive and demanding course, offers students the opportunity to expand their knowledge and specialize in exploring Israel's social, economic, political and cultural issues. This joint undergraduate and graduate degree program equips participants with an entryway to senior positions in national and local government public service, as well as high-level non-profit careers.
The Multidisciplinary Studies department is offering a new joint program with Sapir's School of Art, Society and Culture.  Students interested in pursuing a graduate degree in Art Therapy, can combine their academic studies with The School of Art's courses in painting, drawing, sculpture, ceramics, video art and photography.
Sapir's new Multidisciplinary Studies and Communications Departments joint BA degree, offers a unique Behavioral Science Studies platform. Our program combines expanded psychological studies that explore individual personality and behaviors together with communication studies that investigate sociological processes, focusing on human interaction with his/her environment. The joint major concentrates on the connections between the insights from the fields of psychology, social networks and new media technology.
Students will explore issues such as: what motivates people to consume a particular model of media …what catches their eye... what scares them?  They will delve into the connections between an individual's psychological understanding together with the behavioral expressions of society and media. This new and unique program offers alumni broader job opportunities than a single-discipline degree.
Graduates of the joint program will be qualified to pursue a MA degree in a variety of fields including: psychology, sociology and communications. Sapir's new and unique track offers graduates broader job opportunities than a single-discipline degree.
Designed to give students' a competitive edge in joining the workforce. Only at Sapir can a student participate in a Multidisciplinary Studies B.A. degree and in parallel, train at our Professional Development Center, to obtain a prestigious professional certification for high demand jobs in: mediation, group facilitation, remedial teaching and private investigation, etc.
Program Coordinator, Dr. Amnon Carmon
This four-year program offers the requisite training for a career in education.  Students gain a Multidisciplinary Studies B.A. from Sapir College and a Teaching Certificate from the Open University. Graduates are qualified to teach in middle school and high school, in the following subjects: history, literature and citizenship. All classes take place on Sapir's campus. Participants complete their practical training and student teaching requirements at local Negev schools.
Our program's high-level academics together with an adaptable and transferable skillset, offers graduates broad employment options in Israel and abroad. Alumni hold key positions in a wide range of organizations including: businesses, banking and finance, hi-tech, government corporations and ministries, manufacturing, local government and Israel's health system. Many have become senior executives.
In addition, our first class education enables students to pursue advanced degrees in a wide variety of academic subjects.