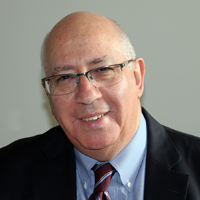 Professor Shai Feldman became President of Sapir College August 2019. He was born in Jerusalem, his family dates there as far back as the mid-1850s. He grew up in Rehovot on the grounds of the Weitzman Institute of Science and currently lives in Sderot and Tel Aviv.
 
From 1997 to 2005, Feldman served as the Director of Tel Aviv University's Jaffee Center for Strategic Studies (renamed as the Institute for National Security Studies−INSS). He was a Senior Research Associate at the Jaffee Center since its inception in early 1978. Since 2005 and until August 2019 he served as the Founding Director of the Crown Center for Middle East Studies and Professor of Politics at Brandeis University. Professor Feldman is also a member of the Board of Directors of Harvard University's Belfer Center for Science and International Affairs. He is the author of six books related to the Arab-Israeli conflict. His most recent book (with Abdel Monem Said Aly and Khalil Shikaki), Arabs and Israelis: Conflict and Peacemaking in the Middle East, published by Palgrave Macmillan in December 2013. It is the only textbook on the history of the conflict that is co-authored by an Israeli, a Palestinian, and an Egyptian.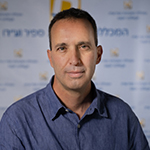 Professor Nir Kedar became the Associate President for Academic Affairs at Sapir College in August 2019. He was born in and raised in Petah Tikva and lives with his family in Midreshet Ben Gurion.  Previously, between 2013 and 2017, he served as the Dean of Sapir Law School, and was a Professor of Law and History at Bar-Ilan University, Faculty of Law, in the years 2000-2013 and 2017-2019. After graduating from Tel-Aviv University (History and Law) magna cum laude, he clerked for the then President of Israel's Supreme Court, Professor Aharon Barak and received his S.J.D. from Harvard.  
Professor Kedar's main fields of interest are Israeli history, modern legal history, legal and political theory and comparative law. He has published five books and numerous articles in these fields.  His first book, Mamlakhtiyut: David Ben-Gurion's Civic Thought, published in 2009 in Hebrew, won the Association for Israel Studies (AIS) Shapiro Prize for Best Book on Israel for 2009.  His most recent book, Law and Identity in Israel: A Century of Debate, published by Cambridge University Press in 2019.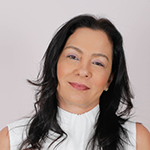 Orna Gigi is the Chief Executive Officer of Sapir Academic College. She was born and raised in Sderot and currently lives with her family in Kibbutz Zikim. Orna has a BA in Social Sciences from the Open University and a MA degree in Public Policy and Administration from Ben-Gurion University. She has served the College in multiple management positions including, Director of the Sapir's Center for Practical Engineering and Deputy CEO.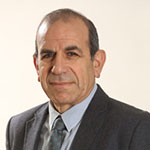 Gilead Sher has been the chair of Sapir's Executive Board, since 2013. He was chief of staff and policy coordinator to former Israeli Prime Minister Ehud Barak, a senior negotiator at the Camp David summit and Taba talks (1999-2001), and a delegate to the 1994–95 Israeli-Palestinian Interim Agreement negotiations under former Prime Minister Yitzchak Rabin. He heads the Center for Applied Negotiations and is a senior researcher at the Institute for National Security Studies INSS. Recently a visiting professor and Israel Studies Fellow at Georgetown University, Sher is currently the Brochstein Fellow in Middle East Peace and Security at Rice University's Baker Institute for Public Policy. A senior partner at the law firm Gilead Sher & Co., he serves on several corporate executive boards and public councils. Sher is an IDF Colonel who served in reserve service as a brigade commander and a deputy division commander. He was a lecturer on law at Harvard Law School (fall 2016) and a non-resident guest lecturer at the University of Pennsylvania's Wharton School (2002-2012). Sher is the author of The Israeli-Palestinian Peace Negotiations, 1999–2001 (2006) and co-editor of Negotiating in Times of Conflict (2015) and Spoiling and Coping with Spoilers (2019).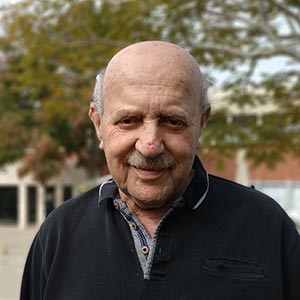 Amos Epstein has been the chair of Sapir's Board of Trustees, since 2019. He served as a board member and chair of the College's audit committee (2015-2018). Epstein has a long record of accomplishment in public service.  Highlights in his long career include, CEO of the Kibbutz Industries Association (1988-1992); CEO of Mekorot Israel's National Water Company (1995-2004) and CEO of Mei Eden Holdings (2012-2014).  He served as a board member in multiple organizations such as, HMO Clalit (1992-1994); Leumi Partner Investments (2003-2013); Palmachim Desalination Plant (2015-2020); and board member of the Derech Eretz-Highway 6 (2011-2020). In addition, Epstein was a board and audit committee member of the HMO Leumit (2018); executive board member and audit committee member of Harel Long Term Savings (2012-2019); executive board member of Tzinorot, The Middle East Tube Company (2010-2019).  Amos also was the board chair of Bituach Chakla'i agriculture insurance (2005-2010); and board chair of Netivei Hayovel-Highway 431 (2012-2020).  He lives in in Kibbutz Kfar Aza, in the regional authority of Sha'ar Hanegev.
Sapir Academic College
Mailing Address: Mobile Post Hof Ashkelon 7915600
Phone: 972- 77-980-2764 ∙ Fax: 972- 8-689-9412