Communications and New Media M.A. Degree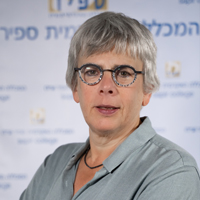 Professor Na'ama Sheffi
 Director Master's Program and  Director of
Communication and Community Program
email: naamash@sapir.ac.il
Sapir College's Department of Communications is one of the veteran and leading communications and media departments in Israel. It sets the standard for first-rate teaching and quality media practice.  New Media has developed innovative communities together with an expansion in the creation, distribution and consumption of visual content in social networks and other digital platforms.
In light of these trends, Sapir's new M.A. Degree Program in Communications and New Media offers a combination of theoretical and practical studies in two unique programs:  Communications, Community & Place and Visual Anthropology. These specializations will use and develop tools tailored to contemporary communication: from digital research methods, through storytelling and messaging techniques, publicity and personal writing, visual-digital processing, and their expressions in social networks, virtual spaces and realities.
Graduates will be equipped to become skilled media professionals, capable of adopting and developing groundbreaking platforms. In addition, they will continue to create audio and visual content in Israel's southern communities, interacting with local culture and disseminating it to the wider public.