Sapir faculty Professor Nurit Gertz, recently published a book, titled Ma Sha'avad B'zman -"What Was Lost in Time: Biography of a Friendship".
This bestselling book is about her four-decade friendship with internationally renowned Israeli author Amos Oz. 
Gertz is the founder of the Sapir's Culture, Creativity and Production Department and director of its graduate program. Her book tells the story of their wide-ranging conversations in times of peace and war, family and work, in letters that crossed oceans and phone calls, the last of which took place when Oz was close to death. It reveals new details about Oz's life, combining them into Gertz's story of her own life. 
Since its publication, this innovative biographical novel has garnered intense public interest and rave reviews in Israel's media with special coverage in their culture and literature sections.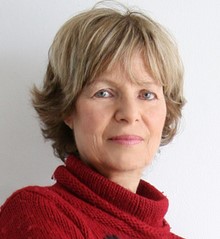 More News
In a modern economy, financial accounting is serious business. Reliable auditing is the very language that enables creditors, shareholders, government and business to interact and make rational decisions. At Sapir, training the most qualified personnel to fill this vital economic function is a growing academic priority. And now the results are in. Our graduates have scored first place in this year's financial accounting exams conducted by the Auditors' Council, the statutory government body that licenses certified public accountants in Israel.
Sapir Academic College is thrilled to honor this year's outstanding students. Not only are we proud of their achievements. These exemplars of academic excellence are the fulfillment of our vision as an institution, and of the educational pioneers who made Sapir what it is today. To give this idea palpability and meaning, Sapir grants summa cum titles in the name of our most distinguished honor laureates, of blessed memory, such as the late college president, Prof. Zeev Tzachor, Prof. Uri Regev, founder of our economics department, and Dr.