Few people alive today can recall a childhood without Television. The "tube" (often uttered by parents together with an unflattering rhyme) has literally shaped how kids around the globe perceive reality. But what children experience while fixated on the small screen is only part of the story.
Children's TV is a vast industry, operating within broader cultural, ideological, political, and economic contexts, unique to each country and changing over time.  A new book by Dr. Yuval Gozansky, Chair of the Communications Department at Sapir College, gives us the big picture. In Histories of Children's Television Around the World, Gozansky brings together insights from leading professionals and researchers, tracing the genre from its earliest days to the current, digital age. Spanning twelve countries, the book offers a panoramic view of the producers, broadcasters, creators and policy makers who continue to help drive the socialization process for billions of people around the world.  No, it's not about Bugs Bunny.  This is the story of contemporary civilization.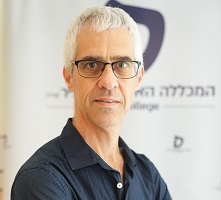 More News
academic conference at Brazil
A group of researchers from the Department of Economics at Sapir College, led by Prof.
From Marrakesh to Hollywood
Rotem Elkayam's new film may take Sapir to Hollywood. Her poignant documentary follows Lahcen, the Muslim gravedigger in charge of the Jewish cemetery in Marrakesh. Until the day he dies, Lahcen will continue to open this mausoleum of memory to Jews from around the world. "People Asleep and the Water as Well" has now won the Oscar-qualifying prize for best short documentary at the San Fransico Jewish Film Festival, short-listing it for the Academy Awards.