Sapir Exhibition Shows Artistic Drive will Survive Corona
Defying the havoc COVID19 has wreaked on the art world, Sapir Academic College's School of the Arts is showcasing Tal Sasson's exhibition, Black Teeth.  
Michal Shamir, head of the Sapir's School of Art, Society and Culture and curator of the exhibition, prizes the continuity of artistic endeavor. "Of course, health regulations have limited our ability to interact," she laments, "and we've had to rely on social media to share this outstanding exhibition."  But with Israel's vaccination drive proceeding apace, Shamir sees light at the end of the tunnel. "With a little more patience, our gallery will once again showcase the latest in artistic inspiration – for the benefit of our student community and the general public."
Born in 1969, Tal Sasson holds an MA from London's Wimbledon School of Art, and a BA from the Bezalel Academy of Arts and Design in Jerusalem. She has headed the program for Jewelry and Fashion Design at the Kibbutzim College.  Sasson's works are frequently exhibited at prestigious venues in Israel and abroad. Her decision to exhibit at Sapir is an evidence of the college's growing importance for Israel's art scene.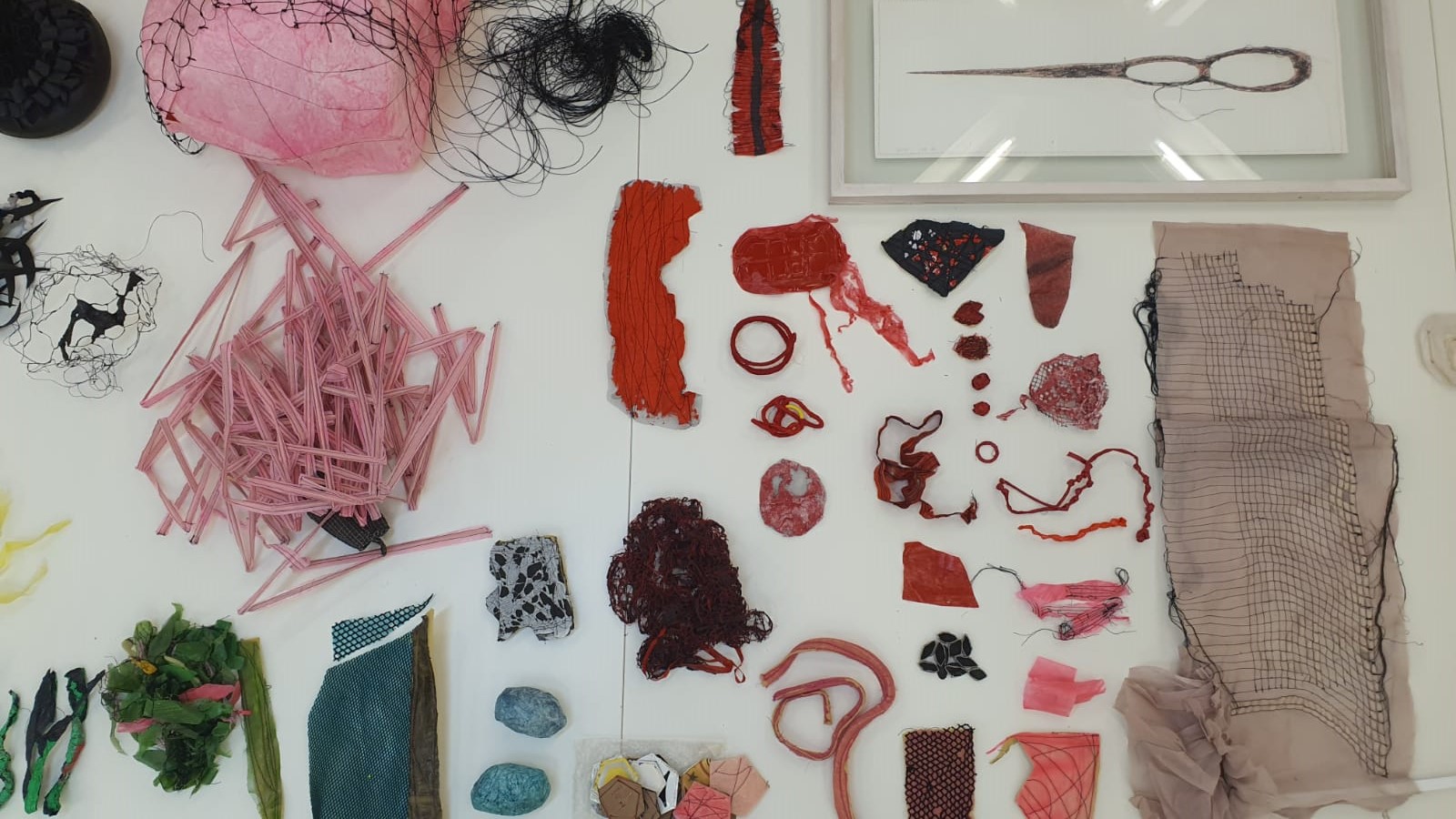 More News
At Sapir, academia is not about understanding the world, but changing it. Students like Mia Levy make that happen. Now, Israel's Council for Higher Education has honored Levy for outstanding volunteer service to the community. Mia, who recently completed her studies at the Sapir Academic College School of Social Work, conceived and launched a volunteer effort to assist the Bnei Moshe, a community of immigrants from the northeastern India. The Bnei Menashe believe they are descendants of the tribe of Menashe, exiled from their ancestral home in the 8th century, BCE.
In a modern economy, financial accounting is serious business. Reliable auditing is the very language that enables creditors, shareholders, government and business to interact and make rational decisions. At Sapir, training the most qualified personnel to fill this vital economic function is a growing academic priority. And now the results are in. Our graduates have scored first place in this year's financial accounting exams conducted by the Auditors' Council, the statutory government body that licenses certified public accountants in Israel.