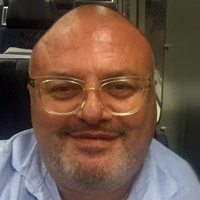 Dr. Ethan Chetrit
Program Director
Civil Engineering provides the basic building blocks of civilization, creating platforms for shelter, transportation and the delivery of clean water. It constantly upgrades technologies, procedures, equipment and materials to design and manage infrastructures, road systems, airports and seaports, industrial plants, public buildings and security installations for the welfare and protection of humanity.
Sapir's Civil Practical Engineering Diploma offers training for Practical Building Engineers specializing in construction management & building planning. Students gain expertise in concrete, steel and timber; infrastructure and road design; building site management; and more. They gain a broad expertise with specializations, including the use of building planning and construction management software such as BIM \ IBMS systems; advanced climbing, modular building, electromechanical systems, with site visits to: active building sites, the Israel Construction Center, factories that produce prefabricated materials and Standards Institutes. Our program equips students with the skills to work with multidisciplinary teams in the fields of architecture, electro-mechanical systems, surveyors, contractors, various planning and supervisory institutions and local and national governmental authorities.
We maintain close relationships with the industry to ensure that our students network with the best professionals in the field and provide:
Professional seminars with diverse experts.
On-site meetings with management and contractor teams, tours of the buildings under construction, exposure to climbing, metalwork, prefabricated and industrial construction and quality control, etc.
Student Internships
Alumni Careers
Our graduates are skilled design and execution experts that meet local infrastructure and planning needs and those of Israeli companies operating overseas. Alumni are in high demand, enabling rapid advancement and successes in the field.