Mezach helps the most disadvantaged people transform from passive recipients to active citizens, stakeholders in public procedures and services
Mezach (Merkaz Zchutyot Hevratiyot): Negev Rights-Based Community Practice (RBCP) Centers offers impoverished residents the tools to advocate for themselves to address issues that affect their lives.  Developed at McGill University, Canada, 'Rights-Based Community Practice' offers marginalized populations the tools to participate in the decision-making processes that affect their lives, as well as impacting policy makers.
Dr. Moshe together with Sapir College's School of Social Work faculty established the Mezach Network, opening the first Center in Sderot in 2010, followed by Ofakim in 2014, serving thousands of people annually.  A new Center is opening in Rahat. In addition, Mezach offers residents and professionals training programs in Beersheva, Kseifa, Netivot, Hura, and the Al-Kasom Regional Council.
Mezach RBCP Centers offer free individualized assistance for disadvantaged citizens facing officialdom and bureaucracy in a range of areas focused primarily on social and economic rights including: National Insurance (Israel's social security), legal, debt, health and consumer issues, etc. When a local, communal or national problem arises, Mezach creates coalitions to engender change. For example, there was a shortage of public transportation options in Sderot. Mezach joined with residents to address local public transportation issues. As a result, the municipality expanded access by increasing bus routes. Nationally, Mezach in collaboration with other NGO's, influenced Israel's national mental health policy, broadening mental health service users' rights as well as the rights of those suffering from post-trauma due to the ongoing security situation in the Gaza Envelope.  These are just a few examples of the communal and policy changes that Mezach has promoted since its inception.
The Mezach RBCP Training Center offers residents free training courses to work as peer counselors and community activists. Graduates of the course, over 100 local residents, volunteer and operate the centers; including social workers, lawyers and Sapir students and volunteers. The Mezach Training Center also gives Rights-Based Community Practice training to social workers and other professionals affecting social work practice across ethnicities, backgrounds and affiliations throughout the Israel's south and nationally.
In addition, the Training Center grants RBCP training to Sapir's School of Social Work students, training them to deliver accessible knowledge and tools to empower the least advantaged in Israeli society through the social work community organizing and policy practice courses as well as through the social work field placement experience.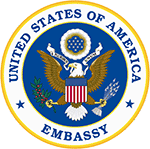 We are very excited about our new program providing a Training Course for The Arab Jewish Women's Forum in partnership with the Embassy of the United States and Israel's Ministry of Welfare.  It will offer training for Jewish and Arab social workers and will work to promote issues for changing policy in the Negev. The course will operate in Rahat, operating under the Ministry of Health's COVID-19 social distancing regulations.