Synopsis
Today is March 9, which means it is time for Tom' s annual suicide attempt. Tom (32) had accepted two years ago that her life is not going to get any better. Since then, she is doing the best she can to end it. The only problem is that she keeps failing. This year she prepped it so the exhaust pipe will do the job for her, but as "bad" luck will have it, the car fails to start. Moments later, some good luck does come by her way, as the chivalrous Jacob (30) happens to pass by with his car in perfect timing. The pair starts driving together and embark on an extremely weird road-trip, one that is aimed towards ending Tom's life.
Director's Statement
After completing my first feature film, Fuck You Jessica Blair, something felt unfinished on a personal note. Towards the end of the film, my character confesses she wrote a suicide letter: "Just in case". Tom's 2nd Suicide is that suicide letter.
I wrote this script to make myself deal with what was the most difficult and best kept secret about myself: my long-life struggle with depression and suicidal thoughts. Instead of actually going through with it, I turned to writing, trying to grasp on to any other way I could find to help get me past it instead of giving up.
Every time I felt that I was sinking into these extreme low points, there was still something holding me back. Sometimes it was the "technicality" of it, sometimes it was an occasional random stranger I crossed paths with, and sometimes it was a genuine glimpse of hope.
This is where we meet Tom, who is hopeless and wants to end her life, but is holding on to any possible excuse not to go through with it.
This script is about that, and it is about the attempt to find humour in that.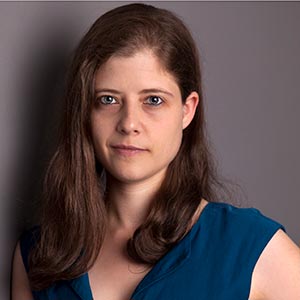 Karni Haneman | Director
Director and writer, graduate of Tel Aviv University with a BFA in filmmaking, where she wrote and directed her short film, "Stairway" (2009). Karni is also a graduate of the Classical Acting Course at the London Academy of Music and Dramatic Art (LAMDA, 2012).
Her first feature film, "Fuck You Jessica Blair" (2017), won several awards and screened in various film festivals around the world, such as the prestigious Mar del Plata Film Festival as part of the New Auteurs Panorama, and SCENECS film festival for promising debut directors. In Israel, the film screened at Cinema South Film Festival and TLVFest.
Karni gained her MFA at the Royal Central School of Speech and Drama in London (RCSSD, 2019), during which she started working on her first full-length play, which is currently in development.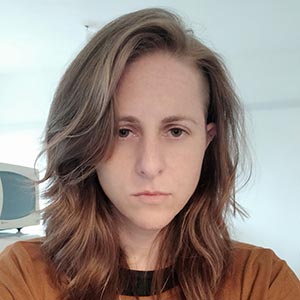 Sivan Vardina | Producer
Producer, graduate at the prestigious Sam Spiegel Film and Television School in Jerusalem, where she produced and distributed several short films.
Sivan worked as the house producer at Black Sheep Film Productions Ltd for several projects, amongst them: "Love Trilogy" (2019), "One Week and a Day" (2016), "Fig Tree" (2018), and the TV series "Split" (2015) -producing it's behind the scenes for Reshet TV. Documentaries: "Ceased to Be" (2018) and "Border of Pain" (2019). Sivan also worked as the Production Coordinator of the Greenhouse project, and as the office manager at the New Fund for Cinema & TV.
Tom's 2nd Suicide is the first feature film of her independent production company, VH Hafakot.